I went to Blackpool on Thursday and came back today,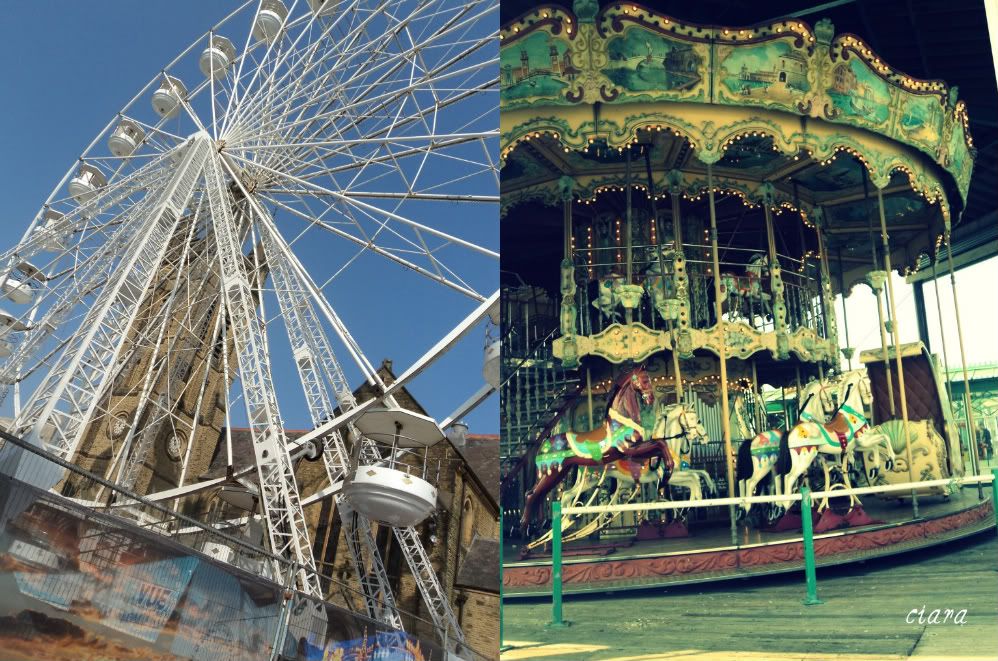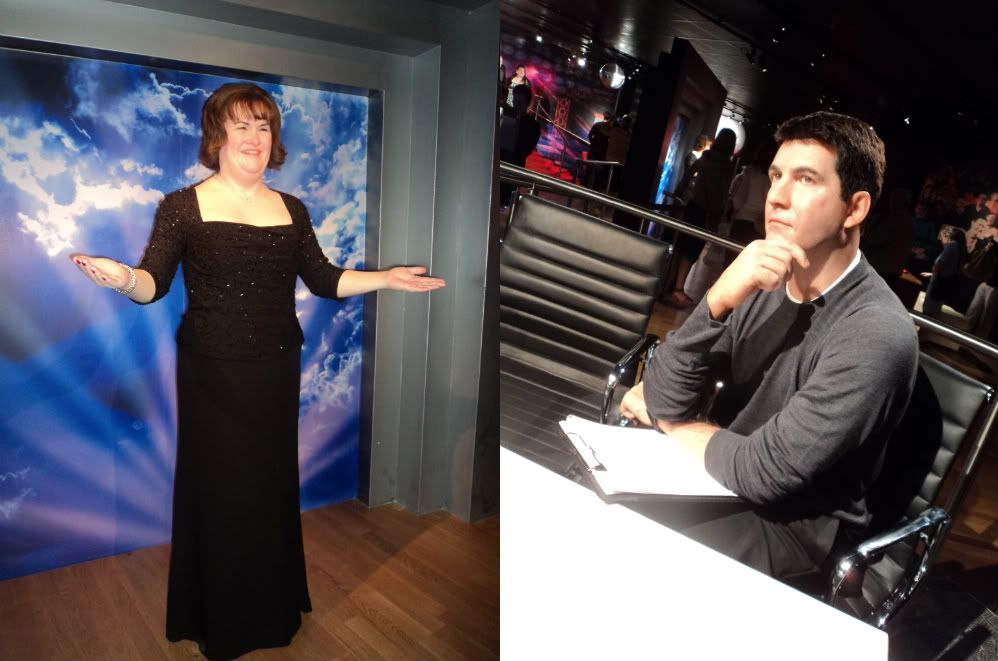 My Big Fat Gypsy Wedding! not really haha,just reminded me of it (:
view from the ferris wheel of blackpool tower
So first we got the bus from the airport to the hotel,it was boiling outside and i was in
warm clothes !,The hotel was called The New Hampshire Hotel,it was a small B&B-ish
kind of hotel,all of them were.We got to our room,there were 5 rooms in the whole 'hotel'!
and waow,the room was nothing like the ones on the website!it was small,& old fashioned,
but it had a tv,which kept me happy haha,so we had tea then went to the promenade and
just looked around,and as usual had McDonalds for dinner on the first day,all blackpool has was fish'n'chips !
the next day [friday] we went to Pleasure beach,it was the perfect day,it was scorching,i got burned
and all,we spent the day there then went back got ready and went to Nandos the out,On Saturday it was cold and windy so we went shopping,I couldnt wait for superdrug and primark ! we then went to madame tussauds wax museum,which was fun,the figures were so realistic i wasn't sure if some people were real or wax haha.We had dinner at bella italia and went to coral island,an arcade/bar.Sunday we only had an hour so we got gifts,and went on the ferris wheel then to the beach until our taxi came to take us to the airport,
when i got home i went to my nan's,and got some easter eggs (:
Hope you had a lovely easter x